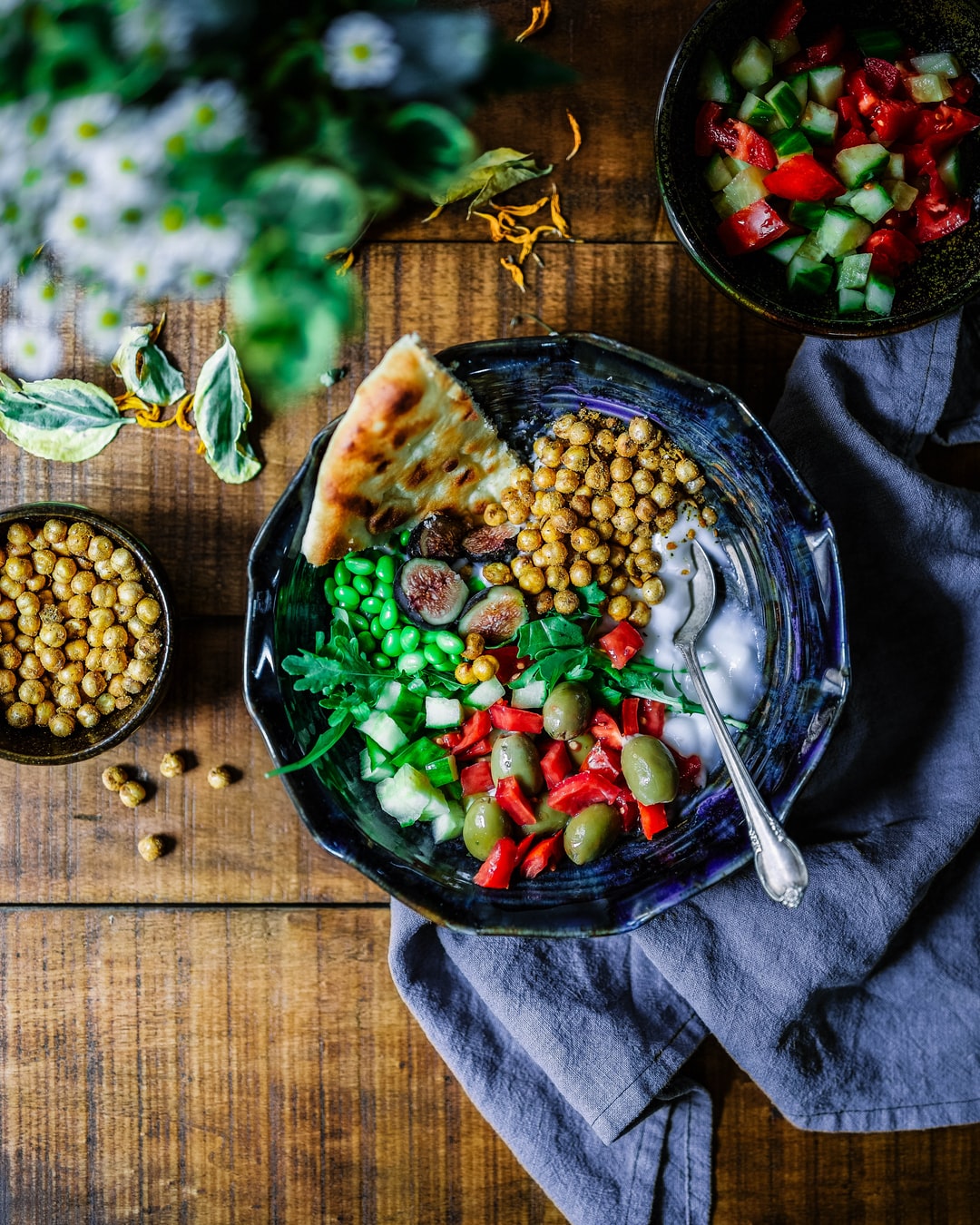 Making a Great Craft Beer? How Great Is Your Architecture?
When you find a tap room that you keep going back to, it probably isn't solely due to the great craft beer. It might have something to do with architecture. Test that theory, the next time you visit that tap room notice the design features, because those attributes are probably what gives that tap room its character that is appealing.
Architects I met with for this article, all specializing in brewery designs, tell me there are many design factors that make for an environment that contributes to an overall sense of comfort and appeal. The short list of factors architects considers in their design recommendations include: utilization of colors; acoustics; aroma's; music; furniture; and ease of movement within the space. "The trick is putting the right combinations together that address the demographics of the community and customers who will visit the space", says David Madsen, a Reno brewery architect.
If done properly, the brewery 's architectural design is part of the brewery brand. Many in the craft beer movement are giving consideration to coming changes to the industry post COVID; no doubt changes are already being anticipated and planned.
"Our clients affirm that the craft beer industry is inherently social, and, as such, craft beer relies upon community-oriented gathering spaces to bring people together, says Rebecca Spears, Partner in RB+B Architects in Ft. Collins, CO.
Simply stated, architectural design in a tap room must maximize opportunities to create visits and product trials, and visually promoting a total brand image. Therefore, breweries are always reviewing their target market and trying to anticipate changes in consumer preferences. Customers dictate branding and architectural design showcases brand. A tap room's 'feel' is the ultimate opinion of a brand, it can be more powerful than a can on a very crowded shelf. From a consumer's perspective they may be asking: What is this brewery doing for me for my visit?
The Post Pandemic period, of which there is no agreement when it might end, will probably bring changes to the way consumers view their brewery experiences. These facilities are getting to be beyond a DIY project, where they utilize a raw industrial ambiance with picnic bench tables. From interviews with breweries and architects specializing in the craft beer industry, the most noticeable evolution are breweries upgrading production facilities and thinking more about public space designs that showcase an experiential and destination orientation.
Consumers need to recognize that breweries cannot build just any tap room they like, far too many factors come into play to allow for that: construction codes; zoning; health board requirements; taxes; environmental considerations; etc. In addition, the smart question that must be answered up front is: What is the customer desiring now and what will be coming? Changes will happen, if nothing else, from competition and local laws.
"Over the past decade we have been involved in over 170 brewery projects and continue to do work for them. They recognize changes due to the maturing of the craft beer industry and need to improve their brand. These changes are being adopted by breweries and are not going unnoticed by consumers", says T. Dustin Hauck-President of Hauck Architecture. "We have built a company focused on the craft beverage and hospitality industry. In the past few years, we have noticed a significant increased interest in clients evaluating their image. Upgrading a brewery's architecture and tap room experience is a significant statement to a community and their brand".
Before moving on to talk about TR changes Post Pandemic, I found this anonymous quote that summarizes why architecture is important in adding permanency to the craft beer category. "An architect can influence consumer perceptions with his/her design by understanding how a building's design can impact a person's behavior, mood and perception of a brand". The COVID-19 Pandemic has forced people to have a new appreciation of space (a facility) that fits a personal style.
Note to the reader: I am not an architect, I do not know one, but did make a lot of calls about this obscure subject that does impact the craft beer industry. Applying an oft used political saying-all craft beer is local! I want to add a new dimension to the subject of changes coming to craft beer that is addressed by the architectural industry. Now that being said let's move on.
It is a fact that design/visuals influence purchase habits, that is why breweries and all beverage alcohol producers spend a lot of time and money on labels. Getting someone to try a brand of beer is the start to the customer relationship, but the product must support an acquired image, expectations, and advertising message.
Is the tap room adding value to the customer experience and adding value to the brewery? Public spaces or brew pubs run the gambit relative to investments, but it isn't about the money, it is about delivering on an experience commensurate with a market demographic. That is what the consumer is buying.
In the end, a great TR is a space that makes the consumer feel like most of the elements of a brand is theirs.
If you really want to see some interesting approaches to brewery and tap room architecture do an on-line search for "brewery architecture" or "architectural firms specializing in craft breweries". Great tap rooms and brew pubs are about architectural design to support and enhance a brand. The effort does not need to be expensive either. Tap room designs are unbelievable in their features.
Today brewery designs are compromises between budget, production/brewing requirements, regulations and public spaces (inside and outside). Frank Lloyd Wright, the famous architect, got his start designing automobile showrooms that heightened the experience of buying a new car: sight, sounds, smell, and experience. Tap rooms are showrooms in a sense.
Branding a craft brewery today is about quality and exceeding customer expectations. Consider the money spent by Disney, McDonalds, gaming resorts and some craft breweries to create a certain feel. Look at what Surly Brewing built and was written about in a 2016 Beer Brewing article by Tom Wilmes. This is a destination brewery built around a requirement that it be central to all hubs of passenger conveyance. Conversely, architectural design does not need to be expensive and extravagant to be highly effective for craft beer producers, of any size, to maximize their potential and build an asset through branding with architecture.
I keep throwing around the term 'tap room', maybe now is a good time to define today's tap room and then throw out some suggestion on what the tap room may look like going forward for the next few years.
"Tap rooms are already being designed as gathering places. We foresee breweries continuing to focus on creating an environment that enhances the connection with their brand while delivering a unique experience for their customers and connecting their customers with one another," says Spears. Many breweries are expanding the value of their tap rooms beyond their function as a space for serving craft beer, by evaluating how design details within the tap room can support the message of their larger brand."
First, a tap room is not a bar. People do not go to a tap room to sit at a long bar, elbow to elbow, in a smoke-filled dark room, and just mindlessly consuming beverage alcohol. The simplest definition is offered by Craft Beer Joe, "A tap room is the space in which a brewery serves its beer to customers. In most cases, this space is either part of the actual brewery or attached to it". Further, a tap room may not even involve an on-premises brewery.
Dustin Hauck commented, "We are being ask to design/re-design tap rooms a casual gathering environment, and up to a full range of community/destination location with full hospitality amenities. Breweries are already offering their tap rooms for gatherings commensurate with their customer base". Point-being, coming changes to facilities the need to consider community, customers and opportunities.
Some more obvious projections Post Pandemic:
Outdoor space utilization will demand some utilization in new designs, that includes looking at it as more space. Even seasonal cold and hot weather brewers are working with outdoor spaces.
Brewery and Tap rooms will focus on designs that bespeak more of the community culture. The tap room will be defined by customer demographics. For example, is a tap room family oriented, younger crowd, pet friendly, and/or have a game area?
Tap rooms will focus on architecture that makes a statement about their brands' image. Designs will change to be more supportive of brand they represent.
Consolidations, post pandemic, will mean some changes in the number of breweries. Going forward, will the majority of consumers live within 10 miles of a brewery, as the Brewers Association suggest?
With brewery consolidations and expansions, due to the Pandemic lockdown, craft beer consumers will be drawn to newer locations. (Consolidations could mean a re-take on prior business models/branding which could invite consumers to visit new formats from a consolidation.) Markets do change and people are now looking for new experiences and being with people also looking for new adventures with family and friends. It does seem people look for things new and are willing to try new approaches.
Architecture will need to distinguish brewery tap rooms and offer consumers the chance to explore new experiences. Tap rooms have individual character, they cannot be "all things to all people"; that is a recipe for non-descript.
Tap rooms will be more involved in community or "cause" identities and their designs will reflect such affiliations. "Much of the work we do redesigning new tap rooms or enhancing existing spaces is designed to bring together hospitality, client brand, and serve as a means for building community," notes Spears when discussing tap rooms and community relationships.
Breweries will learn from the experiences of surviving the Covid-19 lockdown by fine-tuning take-out and delivery programs. For many, these take-out programs allowed them to survive and no doubt these programs will be fine-tuned continuing into the future.
It is apparent that breweries look at on-premises sales with many objectives in mind, not the least of which is higher margins. But every brewery has a set of objectives and strategies and plans-of-action that are dictated by a myriad set of considerations-local codes, finances, site/facilities, branding and staffing skill sets.
Tiny Giants Co. says, "A brand is what people picture or feel when they think about your company. A strong brand identity helps you keep an important first impression, while a bad one makes you seem unreliable, outdated, or worst of all, forgettable". Architectural design in craft beer branding is creating perceptions and then reenforcing those perceptions with the craft beer consumer and community." Labels and coasters do not, a brand make.
Consumers seldom think about the investment a business makes in facilities and staff. Consider a small brewery and tap room operation producing beer solely for sale through their tap room, their investment could be $250,000 to $400,000 for a modest operation. They could spend another $50,000 to $75,000 finish out their tap room.
Brian Graton of FMD Architects in Ohio says, "Every trade show or brewery related conference I attend, I get questions from a design cost standpoint, how much does it cost to build a new tap room? My standard reply is: What do your customers want?" Out of 100 FMD Architects' brewery and hospitality projects, they say it is a process to nail down exact costs. But I can tell you the most impressive tap room we have built was a $400 a square foot tap room within an existing brewery. As a point of reference, a tap room is generally designed for 15 square feet per person. In addition, requirements for a sprinkler system start at an occupancy rate of 99 people. Sprinklers for small tap rooms is a significant consideration.
In a segment about brew pubs on the BBC a few years ago, they said, "Architecture dictates how you feel". The tap room needs to tell a story about the beer and the brewery and the people.
A beverage alcohol enterprise cannot be all things to all people. A brewery must ask, what do I want customers to say about my brand? We already know Marketing 101 talks about product names, label designs, product and pricing. But do brewery owners consider the impact a facility presents in creating a first and lasting impression on visitors? Once a brand is introduced it is difficult, if not impossible, to change impressions formed from personal experiences.
A brewery tap room or brew pub is a great way to help create and build a brand and add value to the asset. Good architects and designers can create a space that becomes integral to a brand. For example, look at Sierra Nevada Brewery. The Sierra Nevada Brewery facilities make such a strong statement they are showcased in their advertising. Even White Labs, a yeast manufacturer in San Diego, has a tap room that is First Class, albeit small.
Whatever a brewery decides relative to a public space for selling their products, the only audience that matters are the customers. It is also worth noting that some craft beer aficionados plan vacation trips around visits to showcase breweries.Top of Formareare
-30-
Discussions and Feature Articles About Beer. Full Stop Brewing is not a brewery but rather a site that brews up feature stories and blog entries about interesting people in craft beer. The site is https://www.fullstopbrewing.com and the site is intent on giving people interesting facts about companies that are carving out a significant niche in a relative new industry-craft brewing. Maybe the information here gives people just enough information to be dangerous but in a fun way! Steven Lay comes from the airline and travel industry. He has held "C" level positions with major international and domestic airlines and founded a CA based airline. He was Chief Marketing Officer for a $450 million on-line travel company. He also owns Image of Wine which sells custom wine related products for corporate branding. Contact: 702-289-4167
Article Source: [http://EzineArticles.com/?Making-a-Great-Craft-Beer?-How-Great-Is-Your-Architecture?&id=10428730] Making a Great Craft Beer? How Great Is Your Architecture?